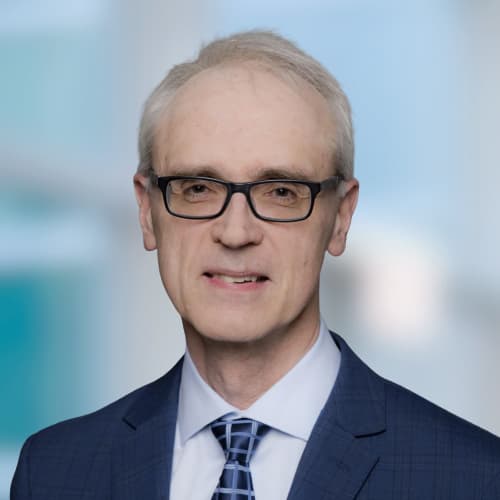 Rory McAlpine
Past Senior Vice-President, Government and Industry Relations, Maple Leaf Foods
Rory McAlpine is a past Senior Vice-President, Government and Industry Relations for Maple Leaf Foods, where he led work with government and industry partners on matters of public policy, programs, regulatory affairs and trade.
Prior to joining Maple Leaf, Mr. McAlpine served as Deputy Minister of the B.C. Ministry of Agriculture, Food and Fisheries from 2002 to 2005. He gained significant experience with the federal government as Executive Director and Director General, International Trade Policy Directorate; Director, Grains and Oilseeds Division; and Deputy Director, Multilateral Trade with Agriculture and Agri-Food Canada. Mr. McAlpine also held the position of Executive Director of the National Farm Products Council. He began his career as a Canadian Trade Commissioner with the Department of Foreign Affairs and International Trade, with postings to Kuwait, Bangkok, Brussels, Edmonton and Ottawa.
Rory serves on several boards including the Canadian Agri-Food Policy Institute, VIDO-InterVac (University of Saskatchewan) and Food from Thought (University of Guelph). Mr. McAlpine holds a Master of Economics degree from the University of St. Andrews in Scotland.